Breast Reconstructive Surgery
Breast reconstruction is essential for a woman's quality of life!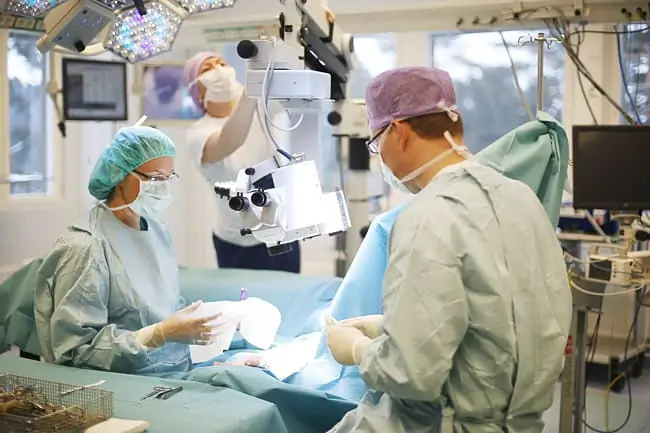 Traditional breast cancer treatment has caused women physical (f.ex. hand-related problems, lymphostasis, body balance disturbance), social and psychological issues.
They can be overcome with modern oncoplastic techniques in primary cancer surgery, and delayed breast reconstruction, which will maintain the women's quality of life.
Breast Reconstruction During or After Breast Cancer Operation
A breast can be reconstructed during the cancer operation or after the patient has fully recovered from cancer treatment. The recovery usually takes 1-2 years. For patients with high-risk cancer, it is recommended to allow three years for recovery.
Breast reconstruction using the patient's own tissue (autografts) gives the best result. Implants, tissue expanders, and fat transfer are also highly developed techniques and offer a feasible option for slim patients who have little tissue of their own to be used for transplantation.
Sensing Breast
Most reconstructive operations performed at Clinic Helena are carried out using the patient self-tissue transplantation method. We perform the unique "Sensing breast"-method with free abdominal flap from the patient's own skin and fat tissue below the umbilicus. By connecting also nerves from the flap to the thoracic wall into the breast area, the sensation can return to the new breast skin. Read more about the Sensing Breast Reconstruction (MS-TRAM) here.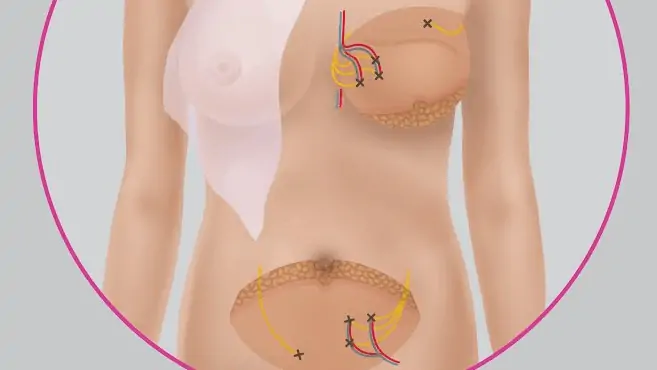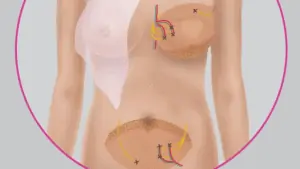 Prices
Breast cancer and breast reconstruction prices vary as all surgeries are designed to fulfill the patient's needs. You can read more about how the prices are determined here.
Quick examinations and treatment
If you have already been diagnosed with breast cancer or if, on the basis of your symptoms, you suspect it, you can access Helena Puonti's consultation quickly and without a referral.
Why choose Clinic Helena:
World-class expertise in breast cancer treatment, using the most modern methods.
Helena Puonti's unique Sensing Breast-method – available only at Clinic Helena.
We devote ourselves to helping You recover completeley from your illness.
Related Posts
Early detection of breast cancer is important because treatment outcomes are better when the cancer is found early. What should you know and do to…
Discover the importance of breast cancer awareness during the Ice Hockey World Championship in Tampere and learn self-examination tips.
Patient Testimonials
I got a very good impression of the clinic, everything was very clean. Doctor Helena was very friendly and professional. I felt great confidence that…
I want to express my deepest respect and feeling of gratitude to Helena and the staff of the Clinic she leads. Thank you for the…