Call Us
You can contact our office in Savonlinna:
+358505708720 Inna Aladina &
+358442378021 Jenni Eronen
Our medical consultant in St. Petersburg:
+79117158647 Olga Konovalova
E-mail Us
E-mail: info@clinichelena.com
Visit Us
Clinic Helena has two locations, one in the eastern part of Finland, approximately 330km northeast from Finland's capital Helsinki and the other in Tampere, 180km from Helsinki.
Kirkkokatu 7
57100 Savonlinna
Finland
Rautatienkatu 27
33100 Tampere
Finland
Send Us a Message
Secure E-mail
You can send us secure information through this link. Please note that the service requires you to create an account.
Clinic Helena Tampere
How to Reach Us?
The clinic is within easy reach both by car and public transportation. Tampere has an international airport with direct flights from many European cities.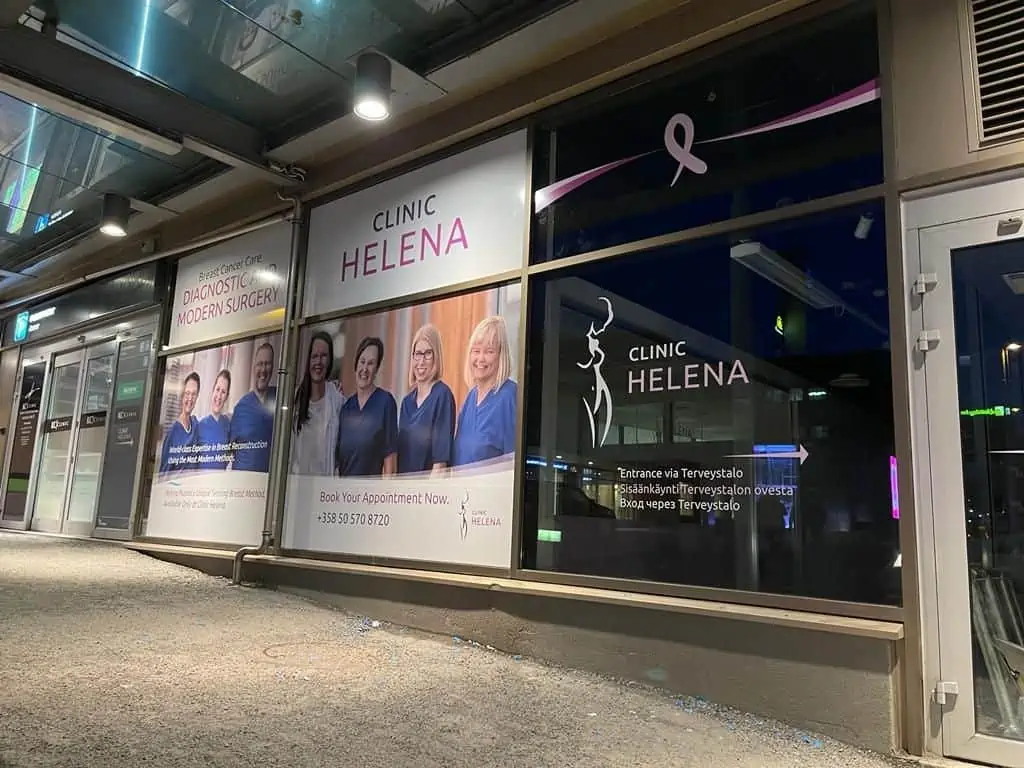 Treatments
Book here (if you have a Finnish social security number). Otherwise please contact us by email or phone first.
Clinic Helena Savonlinna
How to reach us?
The clinic is located in the heart of Savonlinna and is easily reachable even on foot both from the railway and bus station.
Reach Us
By Car
Savonlinna – By road the distance from Helsinki is 335 km, from Turku 460 km and from Kuopio 170 km. In front of the clinic there is time-limited parking, but you can also leave your car on one of the streets near the clinic.
Tampere – By road the distance from Helsinki is 180 km, from Turku 160 km and from Jyväskylä 150 km.
By Bus
Clinic Helena is located about 500 meters from the central bus station. Taxis are available right next to the bus station. For bus tickets, visit: www.matkahuolto.fi/en or https://www.onnibus.com.
By Train
The Savonlinna clinic is located about 500 metres from the railway station in Savonlinna town centre. You can walk to the clinic and at the same time enjoy the incredibly beautiful lake landscape. For tickets, visit www.vr.fi
In Tampere, the clinic is located right next to the railway station.
By Air
The flight duration from Helsinki to Savonlinna is circa 1 hour. For tickets visit NyxAir.
Tampere has an international airport.
Accommodation
Both in Savonlinna and Tampere there are plenty of hotels in the city centre to choose from, contact us for the best rates. Private apartments are available too. Please contact us for more information.
We can help you with any travel arrangements you may need!