Our Doctors and Staff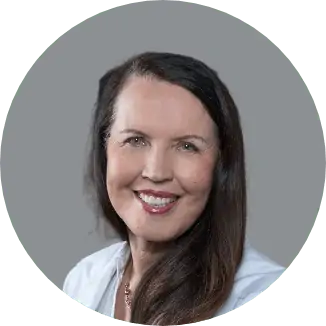 Helena Puonti, PhD, Plastic Surgeon, Microsurgeon and Microneurovascular Reconstructive Surgeon, Breast Oncologist
Specialisation:
Surgical treatment of breast cancer: Breast conserving surgery and reconstructive surgery after the removal of breast tumours, using the patient's own tissue or implants

Microneurovascular reconstructive surgery, microneurovascular MS-TRAM, "Sensing breast"
Specialist in all kinds of breast corrections
Treatment of lymphostasis, melanoma and surgical care of skin diseases
Aesthetic plastic surgery
Helena is a leading Finnish plastic surgeon, microsurgeon and breast oncologist. She has conducted more than 500 unique microneurovascular breast reconstruction operations following a mastectomy (removal of the breast). In 2002, she was given the Best Oncologist award by the Finnish Cancer Foundation. In 2010, she was awarded the Medal of Savonlinna in honour of her work in microsurgery. In 2017 she finished the PhD Thesis on the "Sensing breast".
Tea Heiskanen, Plastic Surgeon, Breast Oncologist
Tomi Tervala, Plastic Surgeon, Micro Surgeon
Esa Männistö, Oncologist
Esa Männistö is one of the leading oncologists in Finland. He was awarded the title of the "Oncologist of the Year" in 2005 by the Finnish Cancer Foundation.
Esa is a well-liked, warm oncologist capable of listening to his patients and giving space to their feelings of sadness, anger and anxiety and joy.
The patients and their loved ones can feel safe with him, knowing that they will always get an honest answer delivered in a caring way.
Kalevi Pulkkanen, PhD, Oncologist
Teemu Nikali, Radiologist
Henna Kekkonen, Sexual Therapist
Marjo Huju, Physiotherapist (graduating lymph therapist)
Sari Toivanen, Lymph Therapist
Office personnel
Jenni Eronen
Inna Aladina
Olga Vysotskaya
Tarja Peltomäki, Chief Operative Nurse
Maritta Kuusinen, Nurse